Not a bug in Metabase per se but this tripped me up for a while and I'd like to share the issue for others.
I use Chrome with uBlock Origin. When testing Metabase, either running locally or hosted, I found that the drop down menu never loads.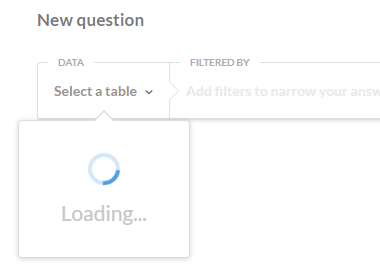 .
When I tested in a different browser (IE) it worked fine. Similarly, it worked fine on an incognito Chrome window. When I disabled the uBlock Origin extension, it loads immediately and works as expected.
Hope that helps someone out!