I can access the Add Series widget.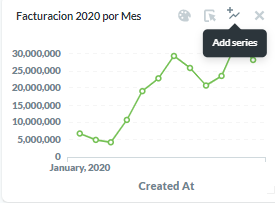 But when I access it I can't add any queries to the graph because I get the following error.
Cannot read property 'type' of null
In the "Search for a question" searcher.
I have tried to replicate the same graphs in new dashboards and the issue still stands. That's why I know it's not a problem with the type of data in the X-axis or the Y-axis. That's why I can only identify it as a bug.
Thanks,