Hello,
I can't modify change field type to filter in question editor, i try this (cf screenshot 1) : change the field "SaisonAnnee" from "date" to "quantité".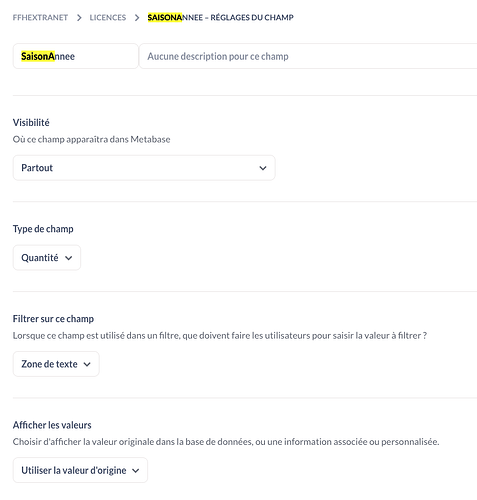 But when i do that, in my question editor, i can't filter with the new field type, this i always a date filter type (screenshot 2)...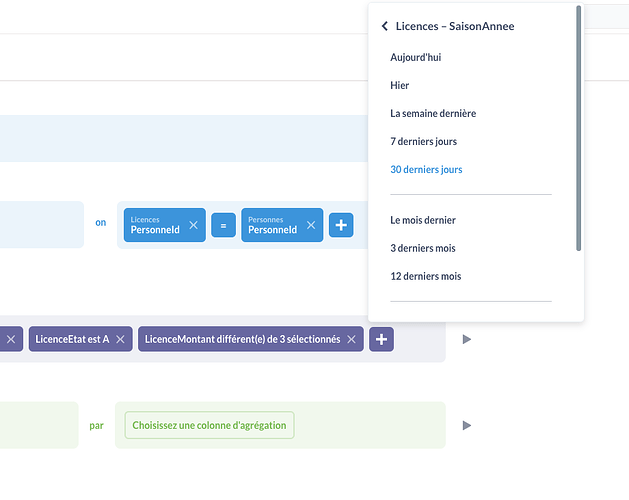 I try to delete cache too but i have the same problem
thanks in advance.