Hi,
I've created a very simple chart (a cumulative timeline). As you can see there's a weird "blip" on novermber 26th.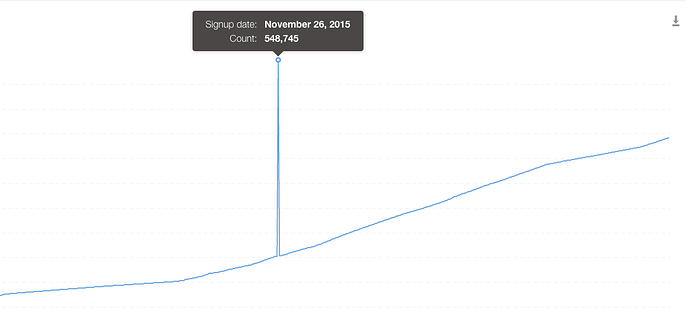 Query :


The underlying data is fine (ie: the data point for november 26th is in the 150k's, as expected)
All timeline charts share the same issue (bar, line area).
Anything i can find to help track this bug ?