Hey everyone,
I'm excited to share our new support for building questions and dashboards on your Stripe data in Metabase with Sync Inc (syncinc.so)
We'll replicate all your Stripe data to a Postgres database in real-time. All you have to do is connect your Sync Inc database to Metabase with the standard Postgres driver.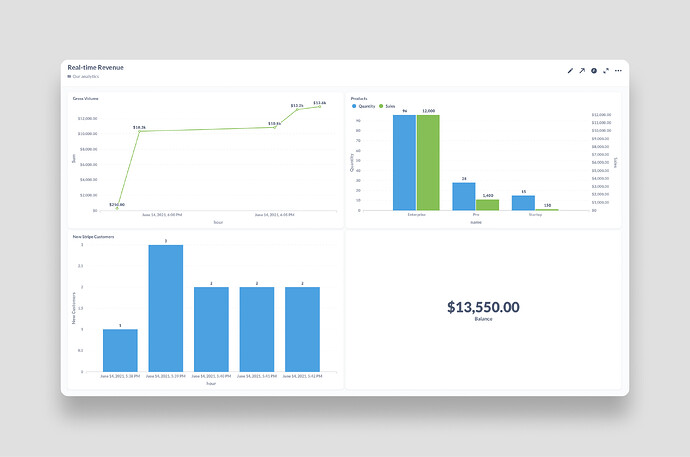 Your data refreshes in less than a second, so you can see your revenue update live.
You can try it out for free here: https://syncinc.so
We also have a playbook that walks through how to build dashboards on Stripe with Metabase: https://docs.syncinc.so/playbooks/stripe/metabase
We're looking forward to hearing feedback and answering any questions for the community.