I have run into an issue with Dashboard filters in v0.33.2.
For some reason, Metabase shows "no available" fields when I try to assign a Dashboard filter to a Simple question based on a MySQL view.
At the same time, Dashboard filters work correctly with a Question based on the MySQL table.
Example:
MySQL View-based Simple question built with Metabase builder (no custom code):



=> Cannot use its fields with a Dashboard filter:

I've checked it for Metabase 0.32.10, it and handles the same view-based Question properly:
Question: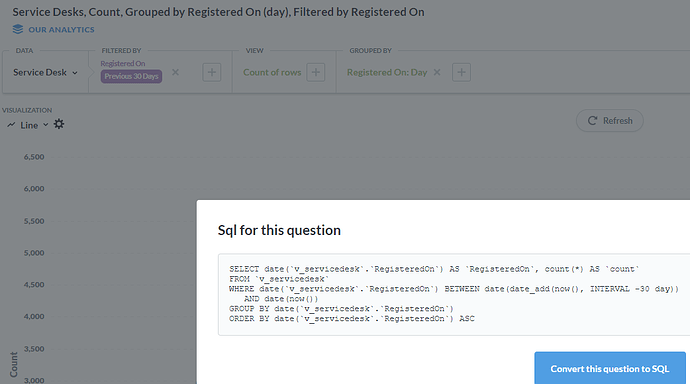 Dashboard: