We have a very large instance of Metabase and one Postgre database's data model page in Metabase is prohibitively slow to the point of not being usable.
Any tips? I have tried turning off automatic syncing - ie enabled the following. This is a large database, so let me choose when Metabase syncs and scans.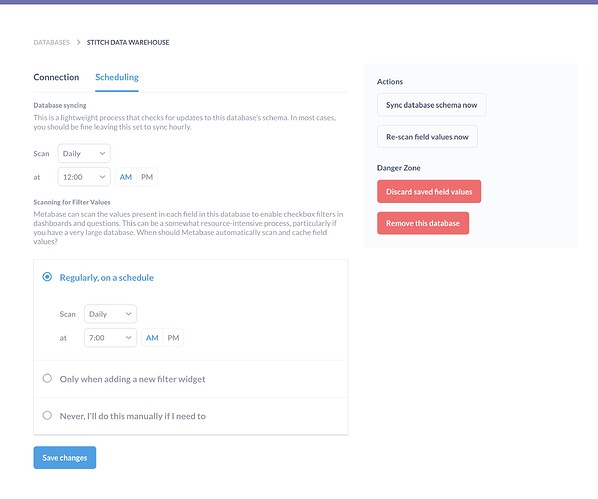 Here is a look at how slow it is: https://share.redwhale.co/YEuRezwm
We have quite the volume of commuting resources for this instance.
Any tips appreciated! Thanks.