I have this dashboard.
It has two Questions, the second a copy of the first one, showing a table instead of bars.
I can add to the dashboard a daterange picker, however the database_name picker doesn't filter.
You start typing and nothing comes up.


I've tried relinking it by deleting it and readding it to no avail.
Here's the question for reference.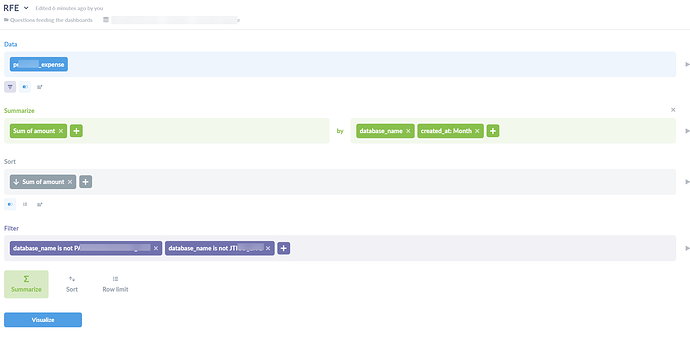 Thank you for your suggestions

Antoine