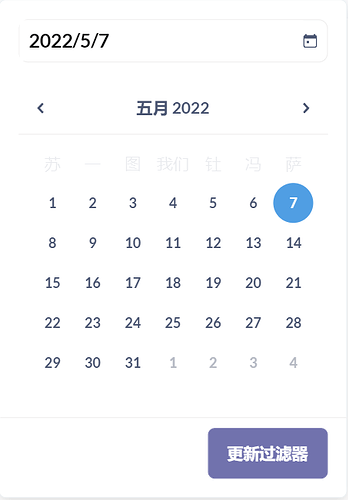 Thanks a lot to the dev team for bringing the new version 0.43, which includes tons of new features and enhancements. And I wish to report a small flaw, in hopes it may help to make the platform more perfect, especially for users in Chinese environment.
It is about the new date filter, in which I found the Chinese characters indicating the weekdays are not proper. If correctly shown, they would have been "日 一 二 三 四 五 六", which means Sunday and one,two,three,four,five and six of the weekdays.
Would you kindly please check the issue above and the picture attached.
Thanks again for your great job and kindness.
Andrew Wang from PRC