Hello,
I need to understand the build process for the enterprise edition of Metabase. I've purchased a Metabase license and I would like to use it with a Metabase version having of my own changes.
To be specific, I'm using the v1.46.6.4. When I build this using bin/build.sh file I get a version that has no activation option in admin settings. Please refer to the images below.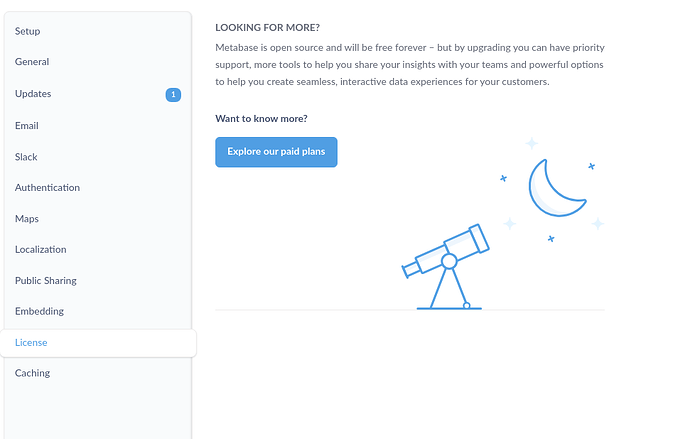 Appreciate the help!
Thanks
Rishabh Jain