Hi, I'm trying to dowload a xlsx file from a dashboard. I have a number column that works fine when i see it in the dashboard.

But, when i download the file, it comes to me with this " . " as the separator style.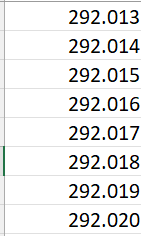 I've tried to change in the column formatting but couldn't find a solution to it, does anyone knows what could it be?