Hi all,
We have an issue on mobile with filters we can't fill.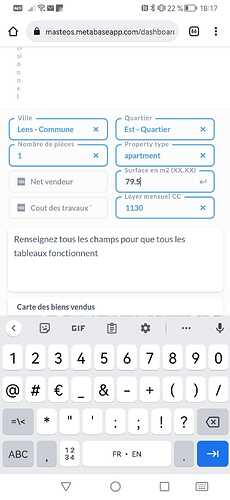 Even if I click on the arrow (or try to validate with Enter), I can't validate the field. It's ok on a desktop.
The last field and multiple choice fields are ok.
I just tried on Android, don't know if it's similar on iOS.
Thxs
Nicolas