Hi, adding to seeramzan´s topic How to Cascade a category filter based on another filter value it would be great to have category filters that only show certain entries.
For example I want a filter for our tracking_channel, but as the question only makes sense to two of those tracking_channels I would like to preselect them.

You see tracking_channel is a filter variable, but in the line below I define that tracking_channel should only be platform or iframe.
I still get all tracking_channels shown in the filter: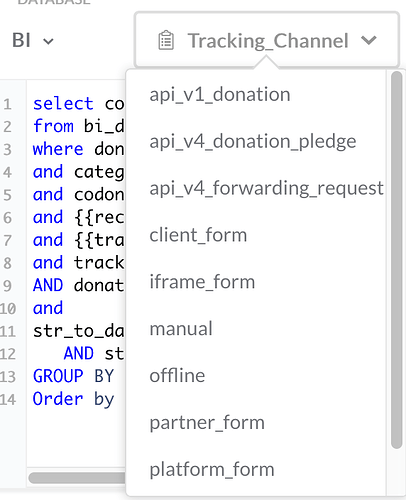 Cheers, Eva