Hi there! When filtering a question by a column entity key, metabase default behaviour is to show the "card view" (not sure how is that called):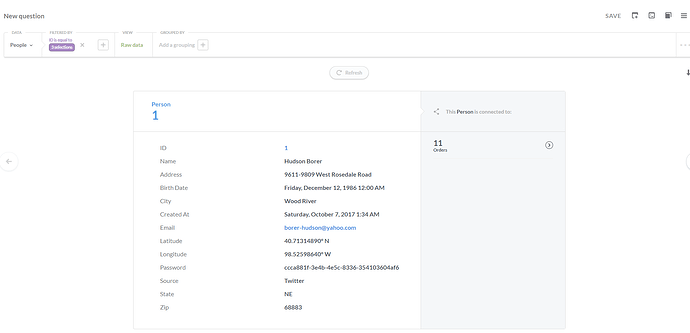 That is all fine. But, I want to be able to select more than 1 row, and view all of them at once. I'm using Sample database, and, there is what I want:

But, even with 3 select values, I'm still getting only the first one. If I click the "right" button, it will show the following record in the table, not the next record I asked for. What I wanted to see was just the usual table view, filtered for those IDs. That is very usual when I'm trying to find out which user is running a given query.
How can I achieve that?