Hello , i wanted to add new map in choice because metabase propose only united states and world.
But i dont know why it won 't be added.
Any idea ?
I created a GeoJson file with every governorates in Tunisia.
P.S: i'm working locally and the GeoJson File is locally too.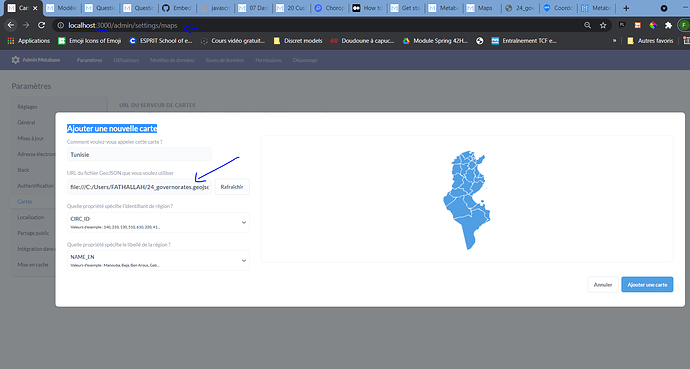 Thank you in advance!