Hello!
I'm trying to create a table that will show the 5 most recent events for each ID in a list.
The dataset consists of a list of QA scores for a group of people and the dates the scores were assigned. I want the table to display only the 5 most recent scores for each separate person. I'm having trouble figuring out how to assign (and reassign) index values to the completed date that are grouped by the person.
Sorry if I'm repeating myself, but I'm trying to add clarity. I want each ID in the list to show 5 scores and dates. I want those 5 scores and dates to be the 5 that were most recently assigned to that ID when the dashboard is being viewed.
my data looks like this: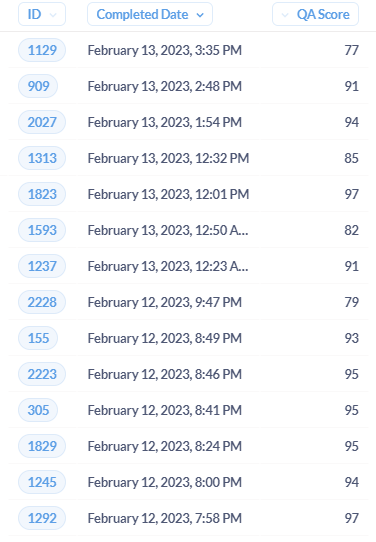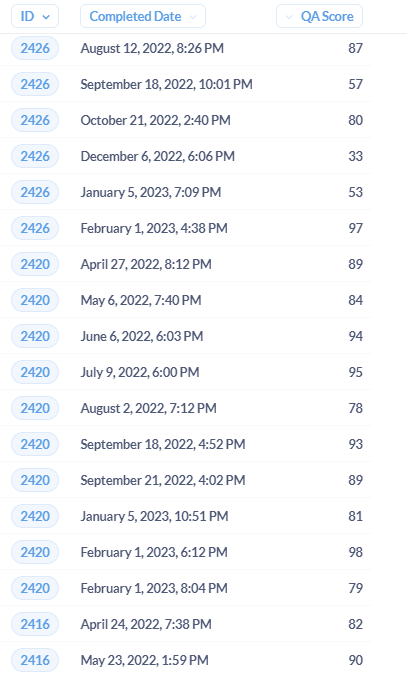 Can someone please point me to some resources that can help me do this?