Hi all! I'm using Metabase again after a couple years away, and I'm loving models. Great feature!
I may have found a bug though. When I customize column metadata, most settings changes persist when I click the save button, but not column visibility, ie "This column should appear in…" If I change it to "Detail views only" and then save: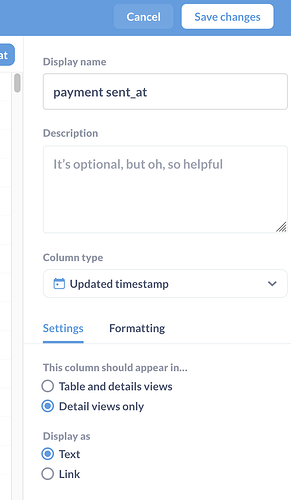 ...and then open the same column's metadata, it's still set to "Table and details views":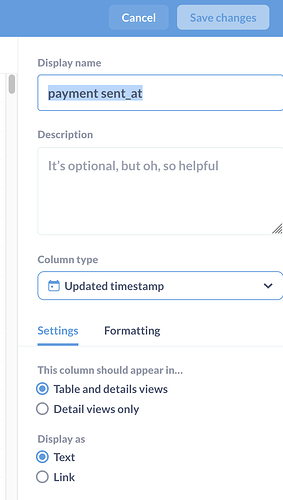 Am I doing something wrong? I'm on Metabase Cloud v1.42.4. Thanks in advance!
(I found this btw, https://github.com/metabase/metabase/issues/13452 , but it's for notebooks, so may not be the same issue.)