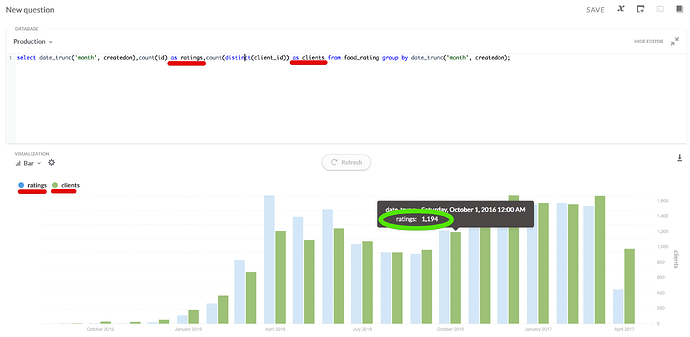 The label in the tooltip seems to be incorrect. It should have been "clients" instead of "ratings".
I'm using v0.21.0.
Hmm, does this look like a bug to you, @tom?
Yes, but that's a fairly old version, I believe it has been fixed.
Ah yeah, I didn't notice that this was on v21, sorry.