version: v0.31.2
install: the jar file
log:
Loading plugins in directory /data/metabase/plugins…
Loading plugin /data/metabase/plugins/metabase-sparksql-deps-1.2.1.spark2-sta
ndalone.jar…
WARNING: any? already refers to: #'clojure.core/any? in namespace: monger.collection, being replaced by: #'monger.collection/any?
Setting up and migrating Metabase DB. Please sit tight, this may take a minute…
After relaunching the metabase, the spark sql database didn't exist.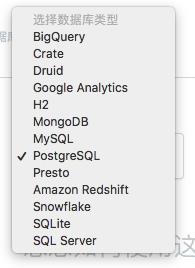 I didn't execute the migrating, but the log shows it is migrating.