turn on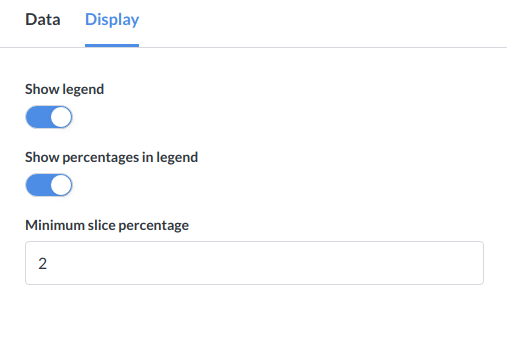 % is broke by showing way too many digit. % in legend is already selected but I have the same result as Bacus99
Hi
we just upgraded to 0.32 and PIE percentage is ok, but setting popup seems to have a problem when selecting too many slices, by reducing percentage.
The problem is when updated view in the popup cover the CANCEL / DONE buttons, so that confirmation is not possible.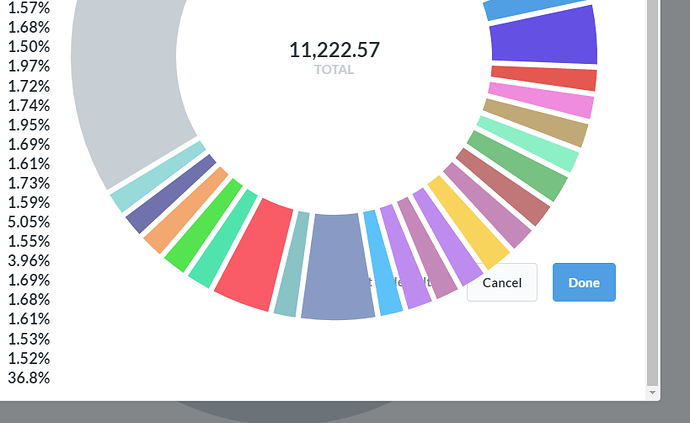 Hi Edoardo, where you find the link for the 0.32 version? I just find the 0.31. Thanks!
Really Sorry !
Please read 0.31 …
Thanks