Hello!
So I was trying to plug in bigquery to metabase, but I hit some errors.
java.io.FileNotFoundException: /usr/lib/jvm/java-1.8.0-openjdk-1.8.0.242.b08-0.el7_7.x86_64/jre/lib/ext/cldrdata.jar
Followed by:
Could not initialize class sun.net.www.protocol.https.DelegateHttpsURLConnection
I tried doing some googling, but I couldn't find any info pertaining to this issue. Any help getting this set up would be greatly appreciated.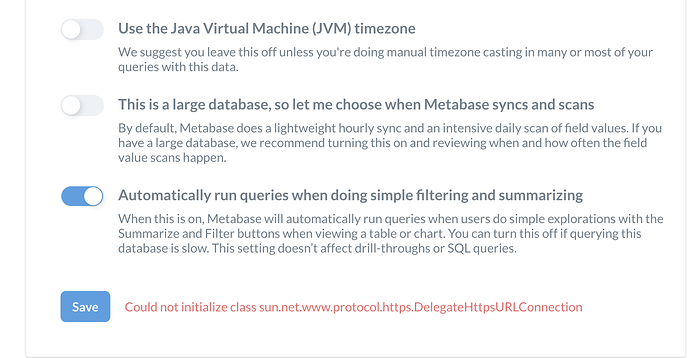 This happened on the web client version 0.33.3. For what it's worth, I tried installing the mac client version 0.33.3 and was able to hook-up bigquery without issue.