Hi Team,
We are connected to snowflake database and enabled the auto schema refresh every hour. But new tables are not added until I press sync manually for schema refresh, after it takes couple of hours to refresh.
So two problems here-
Why new tables not added by auto schedule schema refresh in metabase?
Hard refresh takes lot of time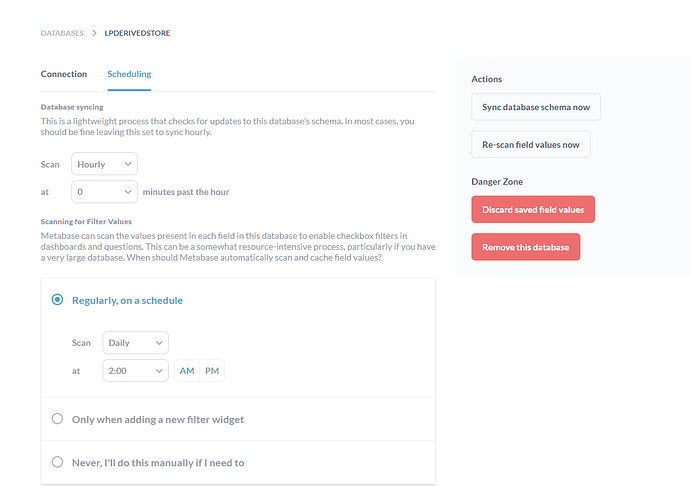 I am looking for your assistance.
Thanks,
Vijay Raj