Hi there,
I have created the metabase-slack connection and for some reason the bot is dublicated and everything is posted twice. (see screenshot)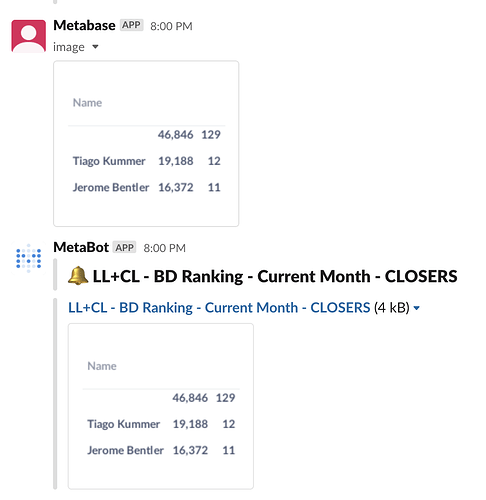 I have already contacted Slack support but both of these bots have the same link and Slack says it must be something on the end of the bot/app developer (in this case Metabase).
Has anyone experienced something similar?