This is an adaptation of something I did using Crystal Reports a few years ago. It's a lot easier in Crystal, but can be done in Metabase if you do something clever in your SQL (use a view is easiest).
As a simple example, create a SQL Question in Metabase:
SELECT 'https://chart.googleapis.com/chart?cht=ls&chs=200x100&chco=FF0000&chd=t:10,20,30,5,50' as chart, 'some text' as charttext
If you paste, be careful that the url doesn't get &ified.
Second column is just to stop Metabase automatically giving you a big text box.
Then format the first column to display an image: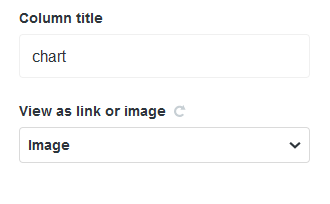 Bingo: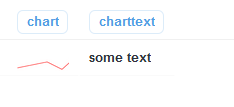 Google have a whole stack of charts you can do like this. In theory it's deprecated, but it's been like that for years.
Original blog post is here: https://www.pursuittechnology.co.uk/sparkline-charts-in-crystal-reports/
Google play area is here: https://developers.google.com/chart/image/docs/chart_playground