Hi guys!
Using metabase 0.29.3 here. Check this:

It only happens for questions involving filters which explicitly have "2018-10-21" (if I take data until day 2018-10-22, for instance, it will work just fine.)
Possibly related to:


Same I said in the other question, I say here: it might be related to some weird daylight saving time Brazilian government did, BUT metabase is running in an EC2 instance in USA, although using "America/Sao_Paulo" timezone. Metabase itself is running with "Default timezone" setting, although it made no difference when I changed it.
Running a local instance of metabase 0.30.3, a different error was thrown up, although the behaviour is pretty much the same, as shown below: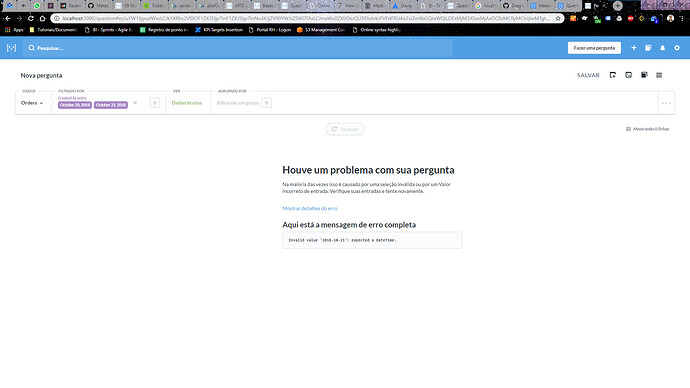 Any ideas on this?