Hi,
I do not get the option for calculating standard deviation in the view dropdown. I get the other advanced metrics options like distinct count, cumulative sum.
The database is MongoDB. The metabase version is v0.32.9.
Please refer to below screenshot.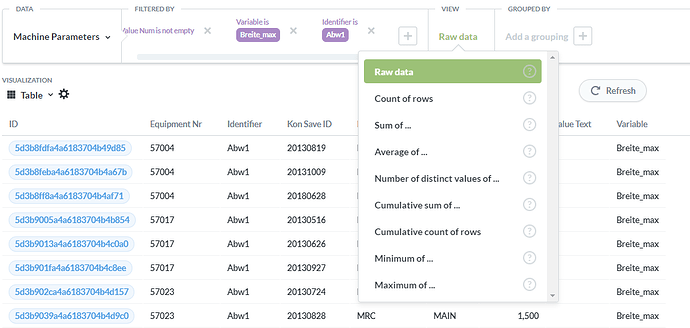 The column for which I want to calculate standard deviation is 'Value Num' and it is of type float.
Could you please help and let me know how i can get the standard deviation option. Thanks in advance.