I have created a sample dashboard with sample dataset provided by Metabase
and when I try to follow steps for embedding it into app, cannot see the dashboard in preview page(Not found).
When checked the code page, I could see some 'undefined' value in the embed url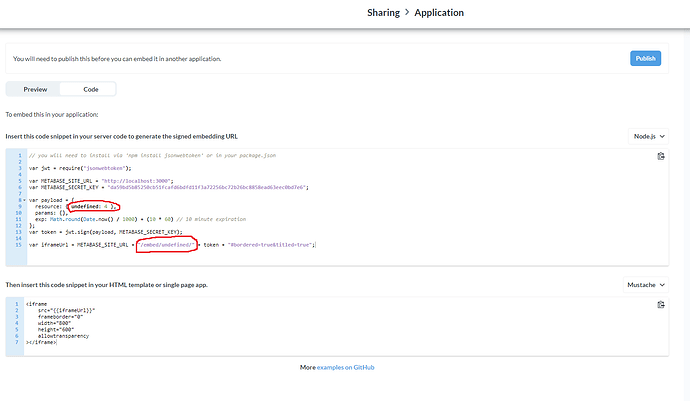 I was not allowed to add more than one image, hence I am adding the last image.
I am new to Metabase, any help would be highly appreciated.
Thanks in advance