Hi,
I have the impression that since Metabase's latest update some of my questions are not working anymore. They were working perfectly fine before and now first show "Still Waiting…" before changing to an exclamation mark. The questions are quite basic and built using Metabase's question editor.
Everything seems to be working fine until I add the filter (which is a simple date filter).
Any clues ? Thanks !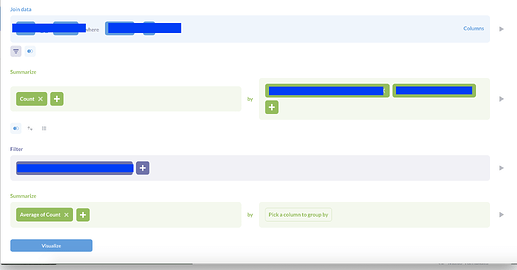 {
  "browser-info": {
    "language": "en-GB",
    "platform": "MacIntel",
    "userAgent": "Mozilla/5.0 (Macintosh; Intel Mac OS X 10_15_5) AppleWebKit/537.36 (KHTML, like Gecko) Chrome/88.0.4324.182 Safari/537.36",
    "vendor": "Google Inc."
  },
  "system-info": {
    "file.encoding": "UTF-8",
    "java.runtime.name": "OpenJDK Runtime Environment",
    "java.runtime.version": "11.0.10+9",
    "java.vendor": "AdoptOpenJDK",
    "java.vendor.url": "https://adoptopenjdk.net/",
    "java.version": "11.0.10",
    "java.vm.name": "OpenJDK 64-Bit Server VM",
    "java.vm.version": "11.0.10+9",
    "os.name": "Linux",
    "os.version": "4.14.186-146.268.amzn2.x86_64",
    "user.language": "en",
    "user.timezone": "GMT"
  },
  "metabase-info": {
    "databases": [
      "bigquery"
    ],
    "hosting-env": "unknown",
    "application-database": "postgres",
    "application-database-details": {
      "database": {
        "name": "PostgreSQL",
        "version": "11.7"
      },
      "jdbc-driver": {
        "name": "PostgreSQL JDBC Driver",
        "version": "42.2.18"
      }
    },
    "run-mode": "prod",
    "version": {
      "date": "2021-02-19",
      "tag": "v1.38.0.1",
      "branch": "release-x.38.x",
      "hash": "0635914"
    },
    "settings": {
      "report-timezone": null
    }
  }
}