I am trying to join two bar graphs in dashboard in a single chart for easier comparison. But since the column names are similar, it is showing two times in the chart header just like below image and is annoying.

The entire chart looks like this: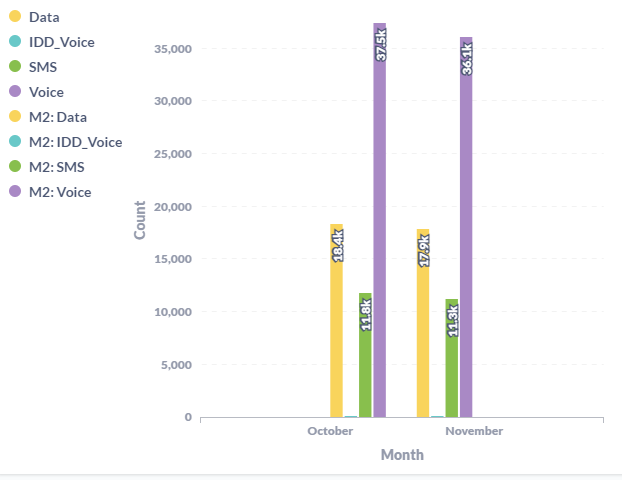 How can I keep just one set of data and remove the repetitive ones??