Hi, I would like to achieved similar results from the database and present it accordingly in the dashboard.
As you notice that (Metabase) is sorting 70 years and below && Below 18 years old. Whereas I would like to present the sorting similar to the database format
It seems like the filter is not in proper order (currently)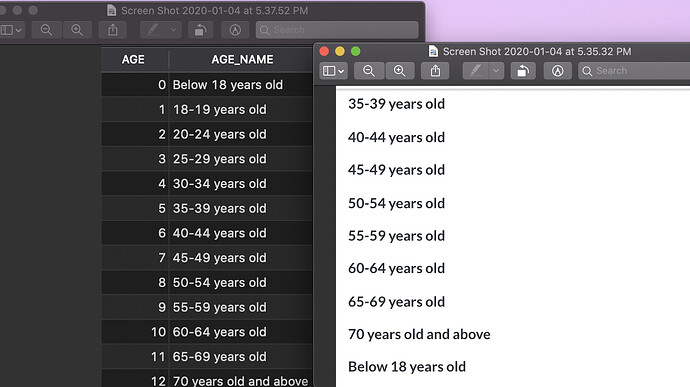 How do I achieve this results?