Hello!
There's a question in our Metabase that shows count of records with grouping by two columns in form of a pivot table (screenshot 1).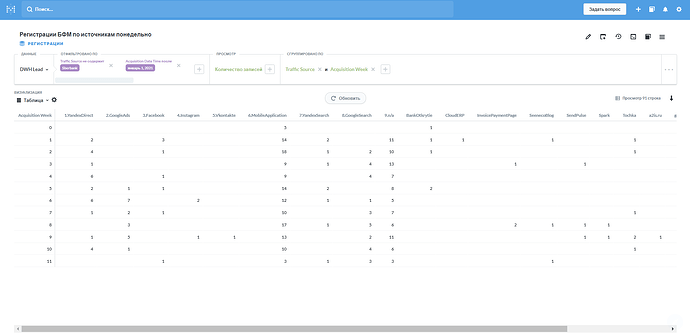 A column 'TrafficSource' has a few field values, starting with a number such as '1.YandexDirect', '2.GoogleAds', '3.Facebook', ​'4.Instagram'. When I get results of the question without any sorting, values of TrafficSource above are sorted in the right order for a text column, values strarting with numbers go first. However, when I add sorting by the second column 'Acquisition Week' (numeric format, week of year), a sorting order by the column TrafficSource above seems to become randomize (screenshot 2).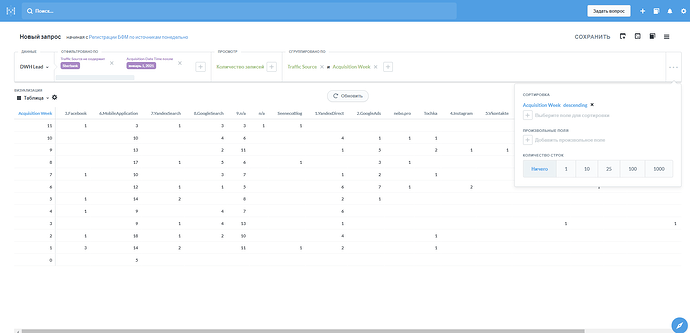 When I use sorting in another question like that, where a second column is a text concatenation of year and month, a sorting order of TrafficSource doesn't change (screenshot 3).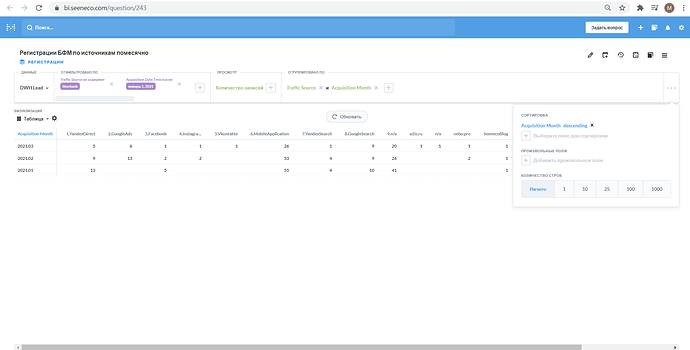 What can I do to fix the sorting order in the first question? Should I create a bug?