In my metabase notebook, I am trying to get the number of distinct dates in a datetime field.
Metabase allows me to summarise by week, but it is possible to change this to month or day?
In the group by section, we can easily make this change but in the summary section, week is auto selected for me and I do not see the option to choose.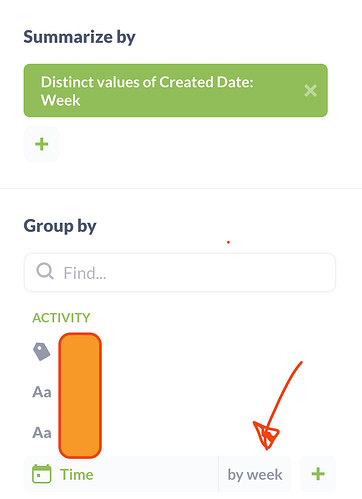 Thank you!