Hi
OS:ubuntu 16.04
metabase docker install
firewall disable
jdbc8
I try to connect metabase to an oracle database but time out issue always happens. I try other software on the same server to connect to the database it works well. The connection I used is jdbc:oracle:thin:@TPWBIDBPRD:1521/BIPROD", user="ANT". The password I input in metabase is also correct.
I upload the login setting in metabase and logs. Can anyone tell me what's wrong here?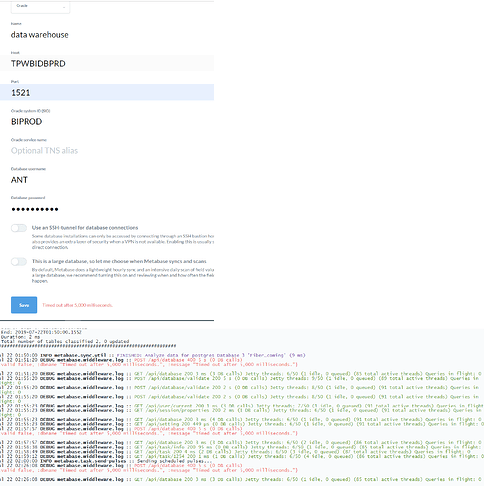 Cheers!