Hi, I'm trying to access my mongoDB database data model in order to solve the problem mentioned here.
I have many questions working perfectly for the same database. However, when I try to list the tables on the data model a timeout occurs and html below is shown. I've been looking for some log that could help solve the problem on both metabase and mongo container, but nothing meaningful found so far.
Any ideas on what else I could try?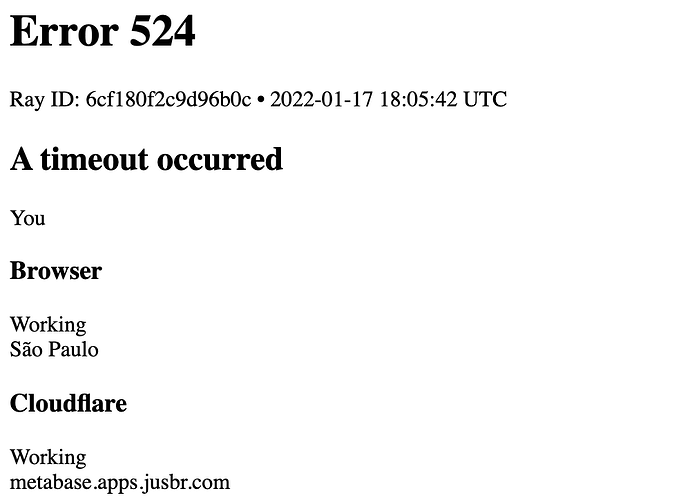 My metabase version is v0.40.7