I currently have a "numeric -> between" filter in a dashboard. Works fine you can select 2 values and hit add filter and it works.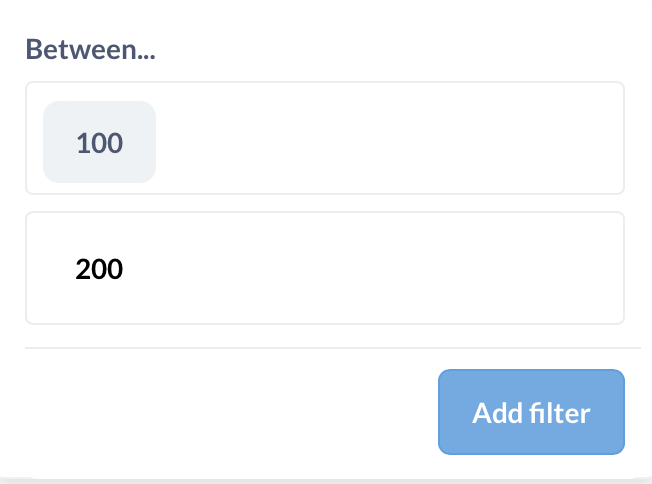 But as soon as you've hit add filter the button disappears. So if I want to edit the filter this is what I see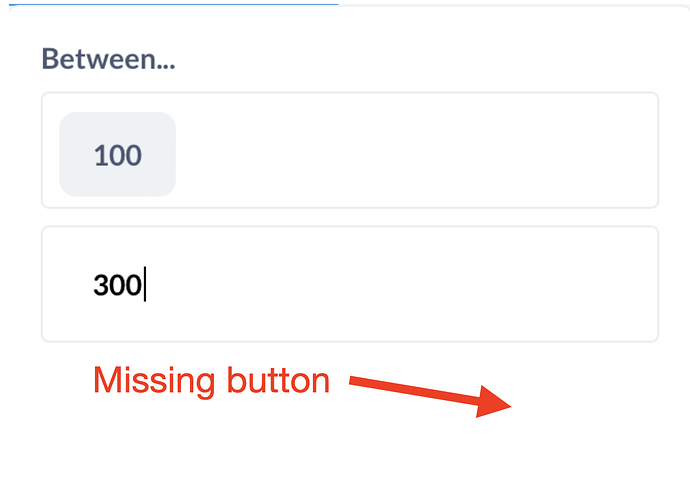 I can't change 200 => 300 and apply the new changes to the filter. The only way around this is to clear out the filter by hitting x and re-inputting new values into the filter. It's quite annoying.