Hello, everyone.
Hope you are doing well.
My situation:
Customized open source
Purchased pro plan and input license key
Built open source is hosted on Ubuntu VPS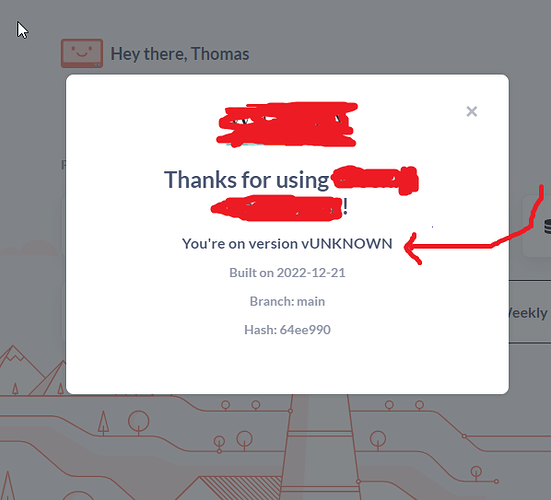 The problem is
When visitors open "About" modal, it shows "Unknown" version number.
Though I can hard code version number on open source,
I guess there will be some rightful way to set this number.
Looking forward to your kind help.
Best regards.