Hello!
Sometimes I find Field filters appearing like this: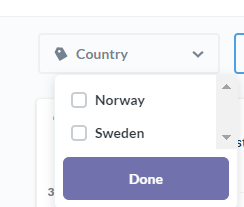 and sometimes like this:

I never understood how I got the check box list, and now I am even more puzzled since these two filters are from the exact same data source, only in two different dashboards. This is how the field is defined:

Sometimes I would like a checkbox list, because of its particular usability in deselecting certain items. How can I control how the list appears?