I am trying to make a joined question based on 2 tables within 1 database.
The only common field within those tables is a date field (date + time).
Each hour of day has multiple records, for example different creatives or campaign stats.
When joining 1 table with another based on that date I get duplicate records from the 2nd table for each date/time combination that appears.
In the end I am grouping the question on date (without time).
But the sum of the total of the second table is way too high.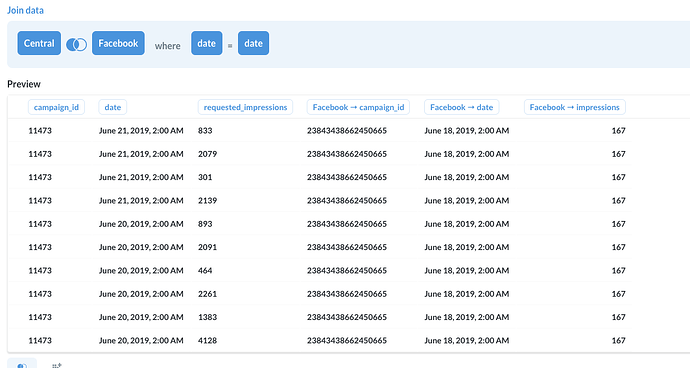 What can I do to prevent this?
I can't make a separate question that groups before the join, because you can only join on the raw data from the tables, not the pre-processed.
Different question but somewhat related. Why, if you join on date, aren't the dates lining up?
As you can see in the preview there are differences in the date fields.