Why was the currency selection removed for Native SQL question's?
No way to change the default $ to Euro's.
Noticed in earlier 0.33 versions, but running 0.33.3 now,
Selection is not back yet.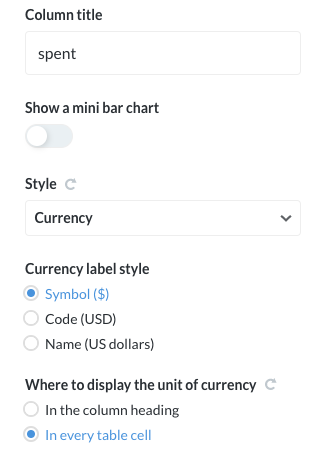 How can I set these columns from dollars to euro's?
The default settings, set in admin, don't apply to Native SQL questions.
Only questions with a table as source.