I'm trying out the new RC version, and would like to leave some feedback here (if this is the right place?) about the new upcomming filter window.
First of all, I like the idea behind it, but i think in some cases it's not that user friendly.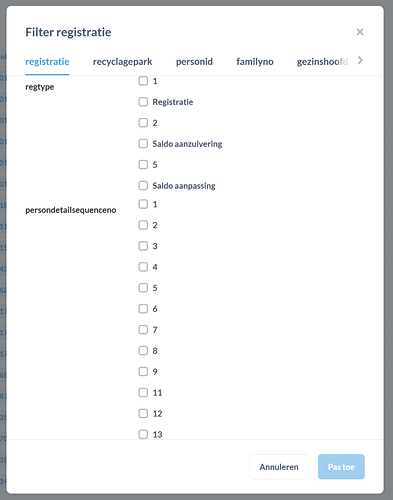 As you can see from my example, the window is filled with just 2 filter options, because the 'persondetailsequenceno' contains so many different values.
But the thing is, this is a column where you will (almost) never filter on, but yet it takes almost the whole window.
Also i'm missing a search box at the top, which would make it already a bit user friendly.
Maybe you should be able somewhere to define if a column should popup in this window as an expanded filter or not ? That's probably not that easy to implement though.