Hello,
I have this question to check if the monthly goal was reached.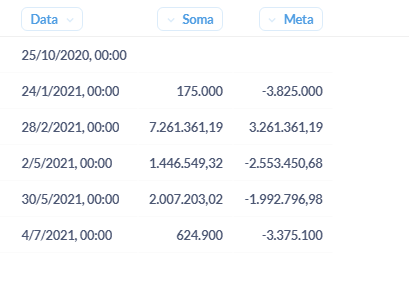 I have a couple of questions. Do you see how in months 5 and 7 is showing the 'Meta' and not the 'Soma' value? Is there a way to force the graph to only show the Soma value?
Second question. Is there any way to make the value for the Goal line dynamic, coming from my database?
Thanks.