Hello i try to configure Google Analytics to my own metabase,
Where can I find Google Analytics Account ID ? Is it mean tracking ID without UA?
And I can't create Auth Code when I try to click button to generate Auth Code it's going to 404 page.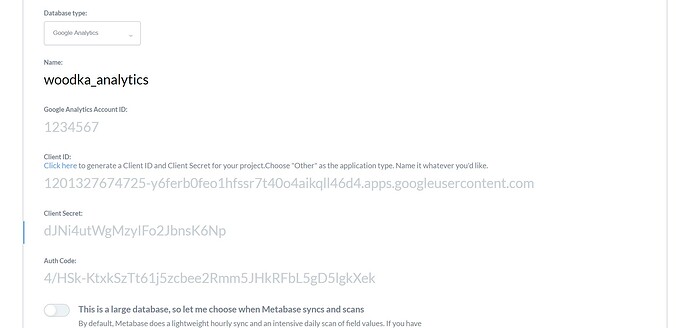 Anyone can help me to fix this?