Hi,
I wanted to use native queries so allowed sql queries on permission tab in Admin menu.
There are tables should not been seen from the group, so I disallowed table level permission as below.

and then I found the sql queries permission for the group set disallow again.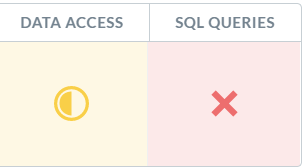 How can I control table level permission with allow for sql queries.
Please help with any idea.
Thanks.