Hi,
I'm using Metabase v0.28.1, MSSQL 2014 as my datasource. I was looking through the sample dataset (as a question) and caught a glimpse of the item below: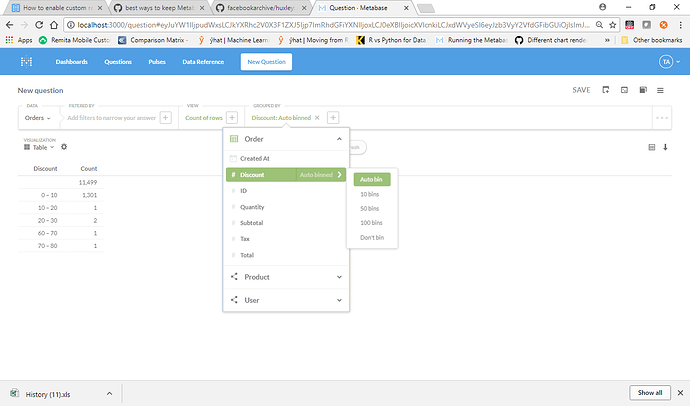 On looking at the data model, I cannot see any settings which could make this happen.
Could anyone assist in showing how this can be achieved as this would be quite helpful especially in having to avoid sql queries for grouping items in bins.
Cheers!