We have a chart that summarizes data by hour of day created through a custom question. The axis labels should just show 12AM, 1AM, 2AM, 3AM, 4AM, etc, but instead they show the full datetime, using the day before whatever day I happen to be viewing the chart on. For example, today it It reads May 20, 2020, 12: AM,May 20, 2020, 1:00 AM, etc.
This happens when I'm using the custom question editor to summarize a column by "datetime: Hour of day" - where datatime is the name of one of the columns on our table. It appears that "Hour of Day" is the only one that behaves like this. If I choose any other option to summarize by, such as Minute of hour, Day of week, … Quarter of Year, then the axis labels display as expected.
The attached screenshot shows two copies of the chart in question, one as it looked sometime last year, and one as looked a week ago. Aside from the numbers and the dates, the chart still looks like that now.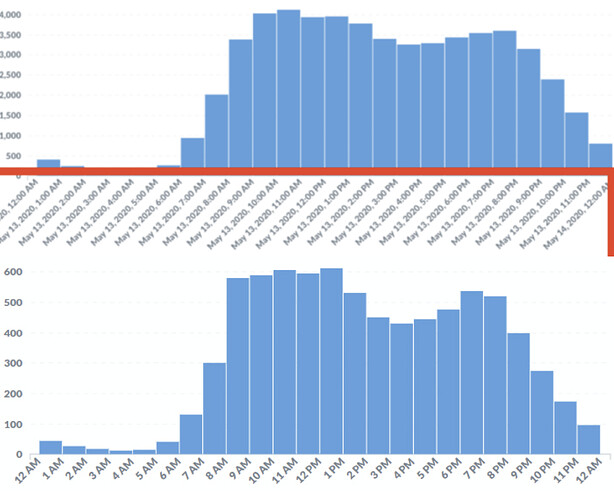 l