Hello,
I have a field called "Created" in a BigQuery table which contains the creation timestamp of an object, in this form : "2021-06-28T11:28:52Z".
I have declared it as such in the Metabase data model:


But when I try to run a query, it seems that Metabase tries to cast it to a datetime object instead of timestamp, which results in an error in BigQuery.
Reality :


Expectation: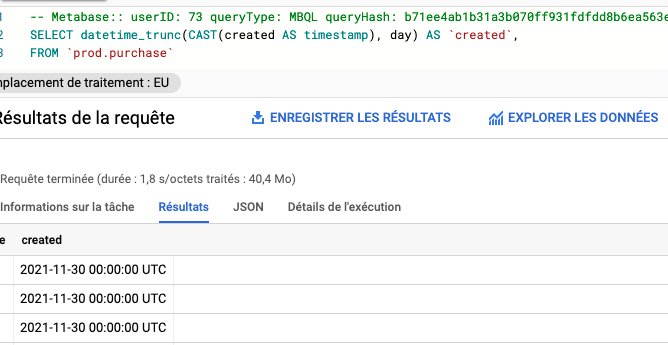 Is there any way to tell Metabase to cast the timestamp using the timestamp type and not the datetime type ?
Thanks
PS : I am using Metabase Cloud