Hi,
I've got a very strange bug/feature appearing in one of my tables where a certain bit of user data (the Steam ID) is having it's last digit rounded to the nearest 10. So 76561198002414961 becomes 76561198002414960
The structure is like so…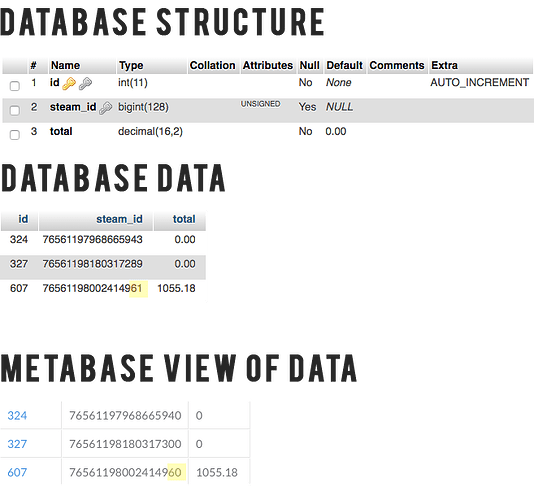 As you can see in the third row of the table ID 607. The steam ID is rounded down to 60 on the end of the number, whereas the middle column has been rounded up from 289 to 300.
This is a fresh install of the latest metabase on Linux. The field has 'no special type', I've tried all of the other field types available and have had no success in getting metabase to show the correct number.
Any suggestions or advice on things I could try. Or is this a bug in metabase that I've stumbled across?