Hello everyone.
Hope you are doing well.
I just integrated Metabase with our slack workspace.
Due to MB configuration, I have to specify public channel "metabase_files"to store all image backup.
Currently, I can see 2 bots, first one is "Metabase" and second one is "MetaBot".
"MetaBot" only appears in "metabase_files" channel that we specified above.
I already changed "Metabase" and its icon.
Can I change title "MetaBot" and its icon?
I can't find any configuration on api.slack.com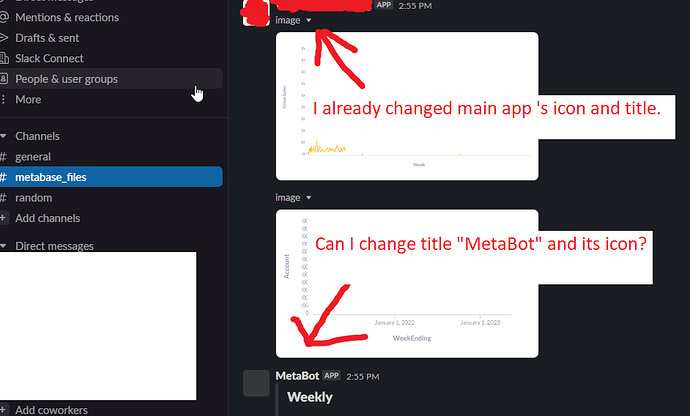 Looking forward to your kind consideration.
Best regards.