I have a table that looked like this: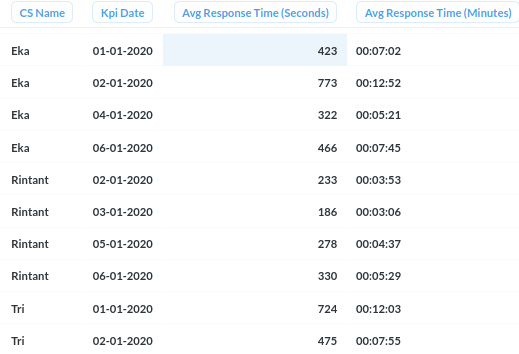 I want it so that when I click at the topmost row, I get directed to a different table like this one:

So the query would be CS Name = 'Eka' and Kpi Date = '01-01-2020'. Essentially, I want to go to another table with the row I'm clicking as the query.
Does Metabase support a feature like this?