I'm trying to connect to a Postgres instance running on GCP using Metabase Cloud.
Unfortunately I cannot specify neither SSL client key, SSL client cert, nor SSL server cert.
All other sensible solutions have such an option:
Redash: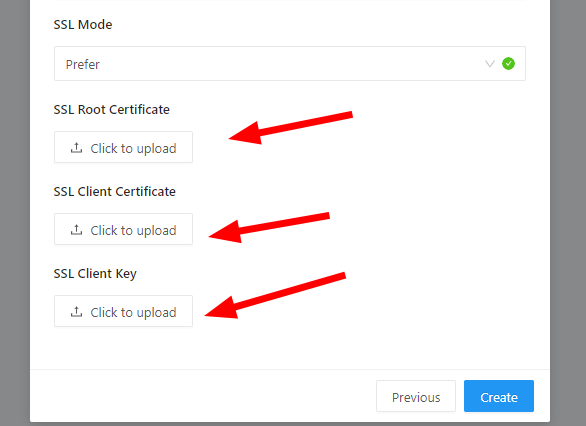 Google Data Studio: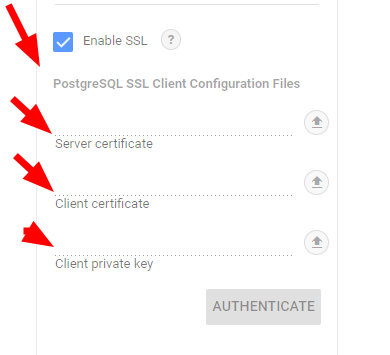 My goal was to use your service, as I think it is the best on market, but I cannot even connect our database.
Previous discussions that I've checked (unfortunately all related to self-hosted Metabase versions):




... and others